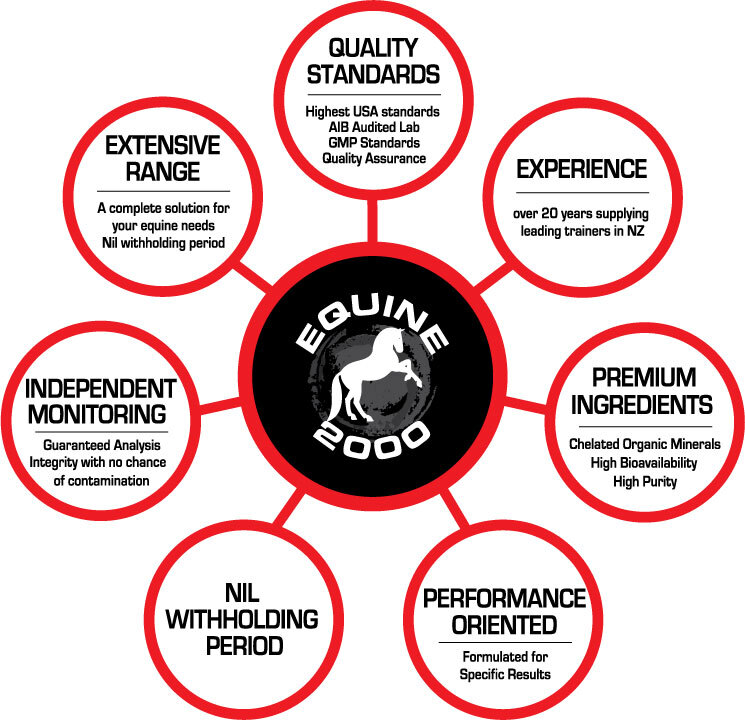 Equine 2000 offers a complete Equine Supplement Solution. We have exclusive brands imported from world leading suppliers in USA.
EXCLUSIVE WORLD LEADING BRANDS:
Mega-Sel® is the #1 equine nutritional supplement for sore muscles in the U.S
Body Builder is used be over half of the million dollar yearlings and two year olds sold in the USA for the last 7 years.
Air Support was used by 12 group winers last season. Two NZ track records.